Tech-Long

Packaging machinery

is one of the worldwide leading supplier of the bottling industry. Customized for your needs and with our experience we offer you the most adapted solutions, first class quality, sustainable packaging solutions and best protection for your products by the use of our machines. PET Bottle Blowing, Filling and Packaging equipment is our specialty. We have installed more than 1.300 bottling systems in more than 54 countries around the world serving proudly the most reputable industry brands. Our portfolio covers the largest range of equipment whether in output or in container sizes and the largest range of blow molds among all worldwide suppliers.
Owner of more than 250 patents
Full implementation of American and European Standards (ISO, TÜV, CE,..)
350 Design Engineers
2.000m² R&D Center
10-15 new patents annually
6% of company's revenue is invested in R & D
Unique

Packaging machinery

UNIQUE Injection Molding Systems Co., Ltd. is a professional PET preform system provider, serving complete manufacturing solution for customer. Customer solutions are available to promote the efficiency, energy saving, user-friendliness, and environmental friendliness in the preform manufacturing industry. Our complete product line includes injection molding machine with take-off robot, PET preform mold and auxiliary equipment such as drying system, dehumidifying system, chiller water system, air compressor and preform conveyor.
UNIQUE Injection Molding System Co., Ltd was founded by a team of experts who are highly experienced in the PET preform industry. Experienced machine design engineers, process engineers, PET mold experts and high-end auxiliary equipment suppliers are working closely together to deliver system with the highest value for our customers.
UPET series injection molding machines utilize optimized machine design and its major components are sourced from leading providers over the world, resulting in highly reliable and consistent system.
Our PET molds and hot runner systems are well-engineered and well-built to match with the highest quality in the market. We provide molds and hot runner systems from 2 to 144 cavities, fulfilling a broad range of production need.

Jeepine

Packaging machinery
Focus on Compressin Molding Equipment & Technology.
The first listed company in China compression molding equipment industry.
National high-Tech company focusing on energy conservative and high effective.
Standard drafting company in plastic compression molding equipment industry.
Industry leader in China plastic compression molding machine.
JEEPINE Dream Team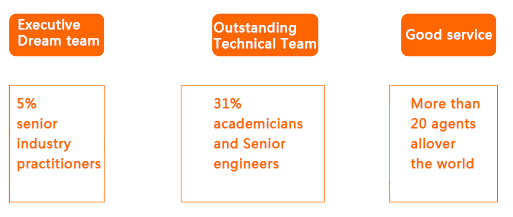 Longsun

Packaging machinery

LONGSUN is one of the leading global suppliers of PET bottle blow molder and turn-key project for water/edible oii/CSD/fruit juice industries. Even since establishment, we are committed ourselves to being the most responsive and reliable partner, providing high efficient, low power consumption and stable machines and services for ourcustomers.

After years, Longsun become a creative, with own brand and technology manufacturer from a professional OEM supplier. With years production experience and combine with world advanced blow molding technology, we acquire great performance on auto linear bottle blow molder filed and market share. And furthermore, we offer turn-key project service to meet our customers changing need. Over the past years, we have successfully provided solutions and services for customers from over 1 O countries and regions around the world.
Akei

Packaging machinery

AKEI Group was founded in 1974 by Chairman Dr. Banny Tam. The group is committed to the development and production of Extrusion Blow Molding (EBM) machinery equipment. With forty years of experience, the Group has earned global recognition for the quality of its products as well as a top place amongst the most recognized and advanced EBM brands around the world. Over the years, Akei Group has developed a strong aftersales network capable of responding in a timely fashion and solving problems for domestic and overseas customers.